Heavy-duty is a byword for quality, and making sure that you have the highest quality tools for the job is a necessary for success and ensuring customer satisfaction, Reel-Tech has been providing heavy-duty hose reels solutions for years, and with decades of combined knowledge are happy to help provide the toughest reel for your job.
When looking to source a hose reel for an intensive application, considering the right construction, build & design is paramount for a hassle-free worksite, leaving operators to continue working on critical applications, rather than replacing damaged components or advising of costly repairs.
Reel-Tech alleviates these issues by providing the Hannay brand of reel, which is world renowned for the high-quality materials used in construction of the reel, as well as thick gauge of material, and thoughtful design, all working in tandem to provide a 'set & forget' experience that ultimately with proper maintenance will last for years to come.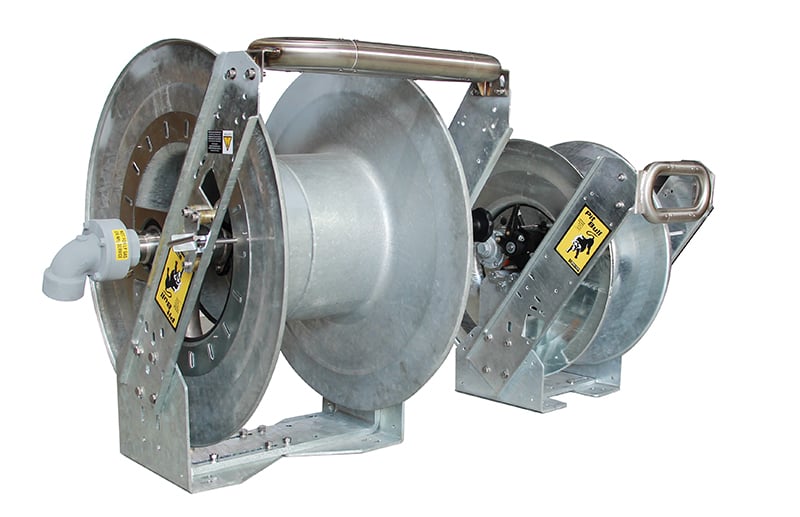 Do you have a corrosive environment? Or is your equipment commonly damaged? Look no further than Reel-Tech's Pit Bull hose reels, supplied with a heavy-duty galvanised finish, and carefully designed for the roughest environments.
Pit Bull reels are also amongst the safest reels manufactured in Australia, and with a wide range of accessories that are manufactured locally, allowing reels to be custom made for any unique circumstance.
Whether re-fuelling, transferring diesel, providing compressed air or simply washing down, Reel-Tech have a heavy-duty hose reel solution for every and any application!
By Cale Hart | February 08th, 2021 | Hose Reels - Mining - Quarry